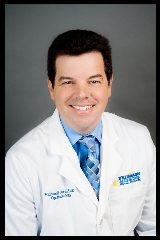 Dry Eye Syndrome
By Michael R. Oswald, M.D.
Dry eye syndrome is a very common eye disease which can cause significant discomfort and visual problems. The typical symptoms associated with dry eye include burning, grittiness or foreign body sensation, excessive tearing, redness, contact lens intolerance and blurred vision. Dry eye can be caused by a decreased production of tears which becomes more common with aging but can also be related to certain medications as well as post-menopausal hormonal changes. Another variant of dry eye can be caused by problems with the oil glands in the eyelid not functioning properly.
Fortunately, there are treatment options available for dry eye including artificial tears, Restasis eye drops and a few procedures that can help as well. Dry eye is typically a chronic disease and will need continuous treatment to keep the symptoms away. Your eye doctor can help determine what type of dry eye you have and the best treatment options for your particular case.
If you are having these symptoms, call us today for an evaluation, (225) 654-1061.
Michael R. Oswald, M.D.
Ophthalmologist
Williamson Allemond Regional Eye Center