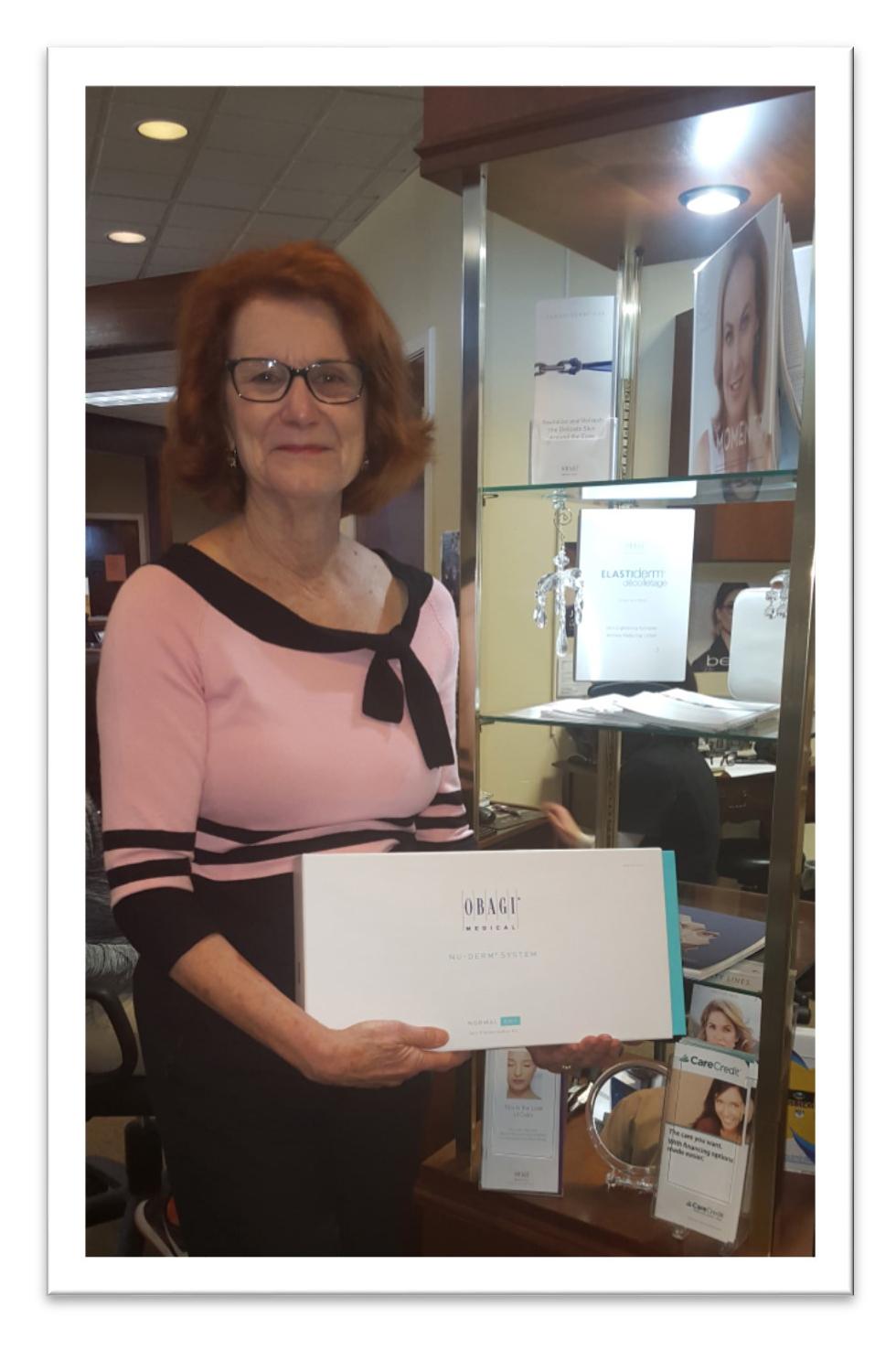 CONGRATULATIONS TO OUR OBAGI GIFT BASKET WINNER!
By Lisa Smith, Optical Manager, Optician
We are proud to announce the winner of our OBAGI Gift Basket give away!
Mrs. Virginia was very surprised when we pulled her name! She said, "I never win anything!" When the call came in, she actually thought something was wrong!
She was really lucky this time too! She received some of the best OBAGI Products we have to offer! Worth Over $ 400!
Being an Eye Care & Cosmetic Center, we get so excited when our patients use our products and actually look and feel better! Some patients have more complicated problems that require injections and/or cosmetic surgery too, but in the end, our customers are satisfied and so are we!
One of our favorite from the OBAGI collection is the ELASTIderm Eye Cream which reduces the appearance of fine lines and wrinkles around the eyes for firmer, more resilient-looking skin.
Its sister product, the ELASTIderm Eye Serum, helps reduce the appearance of under the eye puffiness and it tightens the look of the delicate skin in the area.
Some of the other great products Mrs. Virginia received in her Gift Basket included:
​
​
We can't wait to see the outcome of Mrs. Virginia's skin from using our OBAGI Products!
STAY TUNED FOR HER BEFORE & AFTERS!
Lisa Smith, Optical Manager, Optician
Williamson Allemond Regional Eye Center
Call Or Come By Our Optical Shop!
2421 Church Street, Zachary, LA 70791
225.570.2817
SHOP OUR OBAGI PRODUCTS NOW!