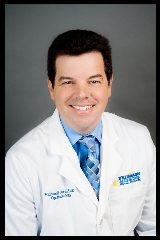 The Importance of Annual Eye Exams for Diabetic Patients
By Michael R. Oswald, M.D.
The Importance of Annual Eye exams for Diabetic Patients
Diabetic eye disease is one of the leading causes of vision loss throughout the world. The most common ocular complication of Diabetes is known as diabetic retinopathy. This problem is characterized by the formation of small hemorrhages (spots of bleeding) and abnormal blood vessels in the retina. As this problem progresses, it can lead to the leakage of fluid into the retina as well as bleeding. Once this stage is reached, there can be severe worsening of vision and the need for treatment arises. Treatment for this severe form of diabetic retinopathy can consist of laser treatment to the retina as well as the use of intraocular medication injections which can prevent the growth of abnormal blood vessels and bleeding. One of the most common drugs used for retinal injections is called Avastin. There are other drugs which can be used if the patient fails 1st line treatment.
We now have a retinal specialist on site! If you are in need of a diabetic vision exam, one of our specialized doctors can see you. Please contact us so we can schedule your appointment.
Michael R. Oswald, M.D.
Ophthalmologist
Williamson Allemond Regional Eye Center
CALL TO MAKE YOUR APPOINTMENT!
225.654.1061, Option 2