Wednesday, November 09 2016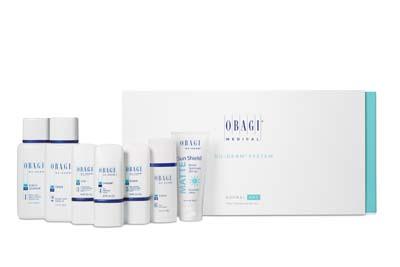 Transform Your Skin With Obagi!
Are you tired of dull looking skin? Are you interested in evening out your skin tone? Are you wanting a more youthful appearance? Are you looking to smooth out some of those fine lines and wrinkles? The Williamson Allemond Regional Eye Center and Obagi can help! Regardless of your age, gender or skin type, there is an Obagi Skin Care System that is right for you!
· The Obagi Nu Derm System is the #1 physician-dispensed skin care system to help reduce visible signs of skin aging.*
· The Obagi-C Rx System helps correct early visible signs of skin aging and maintain younger-looking skin.*
· The Obagi Gentle Rejuvenation System is an effective, gentle skin care system specifically formulated for sensitive skin.*
· Obagi Hydrate Facial Moisturizers provide Long-lasting hydration with innovative technologies and ingredients.*
· Obagi Sun Screen help protect skin from the harmful effects of sun exposure.*
· Obagi ELASTIderm Products refresh and rejuvenate the appearance of the delicate skin around the eyes.*
*These products are only Physician dispensed which means you won't find them on the shelf of any retail store.
Call or click today to find out how you can transform you skin!
Buy more than one product and receive 20% off total purchase.
Williamson Allemond Regional Eye Center
225.654.1061, WilliamsonAllemond.com
The-Optical-Shop
*Information obtained from WilliamsonAllemond.com & Obagi.com
Shelley T. Carpenter, BS

Williamson Allemond Regional Eye Center &
Outpatient Surgery and Cosmetic Center
2421 Church Street, Zachary, LA 70791
Office Phone: 225.654.1061
Office Fax: 225.654.0791
The Optical Shop: 225.570.2817