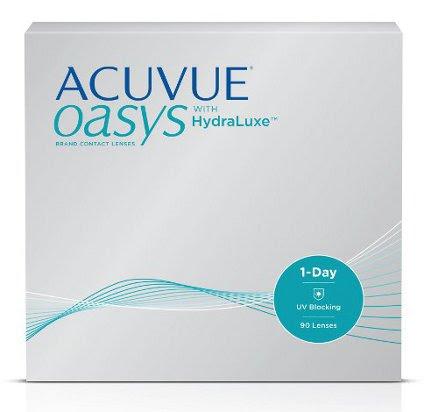 There Are So Many Issues Patients Face When Wearing Contacts
It's that time of year again! I recently had another patient who has allergies, and she has tried several different types of Contacts but every pair seemed to make her eyes feel dry and tired only after a few hours. The patient said she spent most of her day working on a computer, and each time it would make her eyes dry and tired as well. Now we have solutions!
There is a new Daily Disposable Contact that just came out called Acuvue Oasys 1 Day. These new Contacts have Hydraluxe Technology that helps the eyes feel comfortable throughout the day. The Contacts have a tear like property that works with your natural tear film all day long. The patient loved the Contacts and every other patient that I have fit in these Contacts have loved the Acuvue Oasys 1 Day as well. I am extremely excited about this new brand and would recommend it to any patient with dry eye issues!
Call or Come See Me Today And We Can Fix You Right Up!
Tonya Rider
Contact Lens Representative
Williamson Allemond Regional Eye Center
2421 Church Street, Zachary, LA 70791
Email: TRider@RegionalEyeDocs.com
URL: www.WilliamsonAllemond.com
Office Phone: 225.570.2816
Office Fax: 225.654.0791