Wednesday, October 28 2015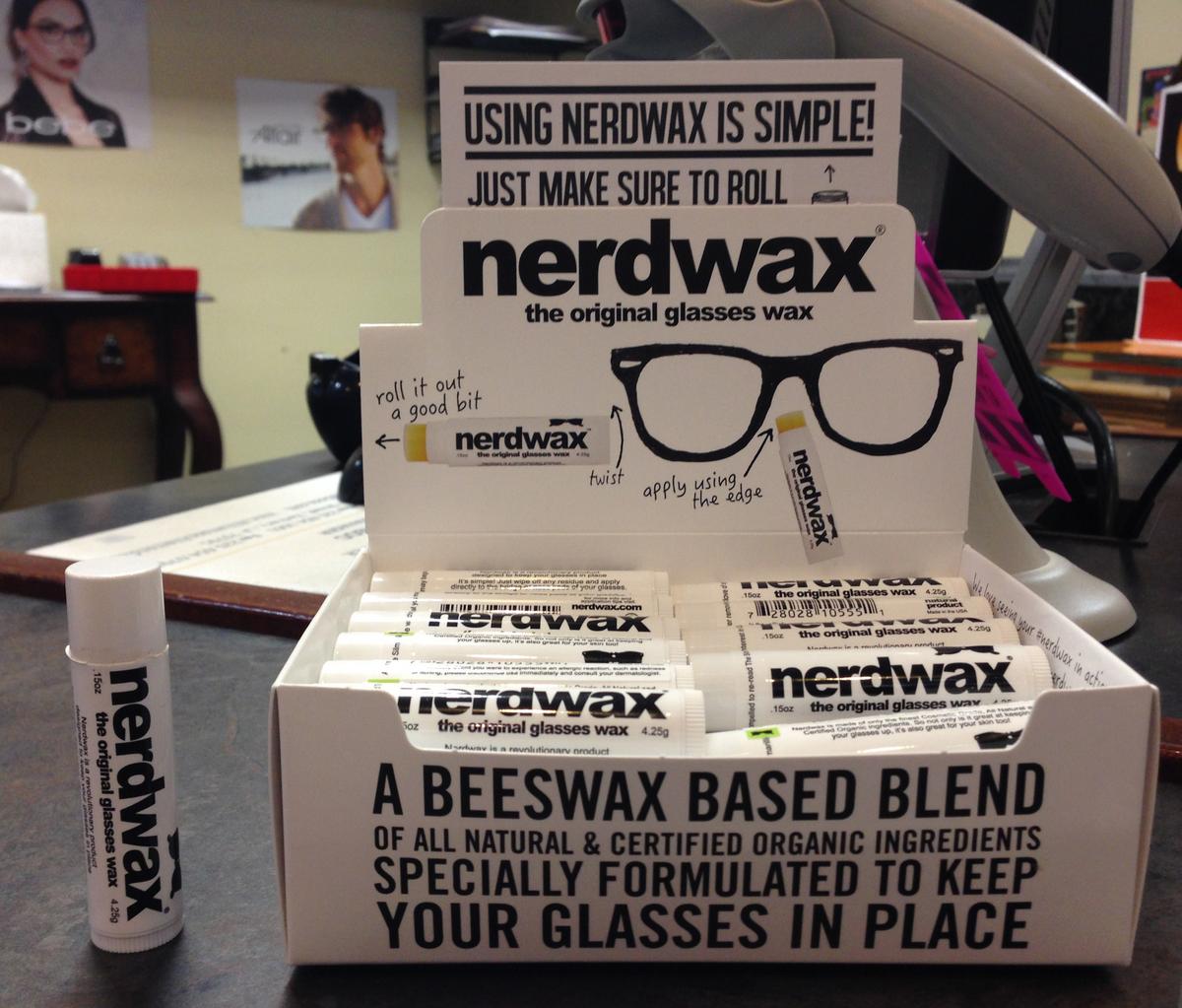 NERDWAX IS HERE!
(As Seen on Shark Tank)
By Stephen A. Hebert, Practice Administrator
It's my Friday evening "settle down for the weekend" mode. TGIF! What a great feeling it is most weeks. I get home from work, slip into something more comfortable, grab some supper and a drink, say "Hey" to the family and rush over to the living room to grab a spot on the couch for some 8pm Shark Tank!
A few weeks ago, while watching Shark Tank, I saw a product for the first time – NerdWax.
It was a small, classy, family oriented business which operated out of the family's home with the garage as the base. This family of four (mom, dad, son and daughter) had an interesting product that resembled chapstick, but it actually helps your glasses stick to the bridge of your nose! Keeping your glasses in place in Southern Louisiana is a common problem most of us have! With our interesting weather patterns, plus the heat and humidity, sometimes it is difficult to keep your glasses on your face at all!
NerdWax – A Beeswax based blend of all natural and certified organic ingredients specially formulated to keep your glasses in place.
I placed a company order for The-Optical-Shop at the Williamson Allemond Regional Eye Center and I was very excited to say the least. I spoke with Don myself, and he was very courteous and helpful with my questions and our order. I eagerly waited for my package, like a kid waiting to open his gifts on Christmas day, and once we got it, it was truly exciting! I couldn't wait to try it! I put on the NerdWax and problem solved!
Although they didn't make a deal in the Shark Tank, they definitely made a deal with us!
Thanks Don & Family!
Stephen A. Hebert, Practice Administrator
Williamson Allemond Regional Eye Center
CALL OR COME BY, WE'LL BE HAPPY TO SERVE YOU!
Place Your Order Online: http://www.williamsonallemond.com/contact_us
Phone: 225.570.2817 Email: Info@The-Optical-Shop.com
*Ships On Business Days Only