Thursday, October 01 2015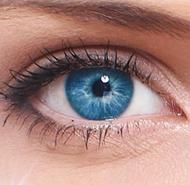 GLAUCOMA TREATMENT
By Michael R. Oswald, M.D., Glaucoma Specialist
Treatment of glaucoma can prevent or lessen the chances of vision damage. Treatments are aimed at lowering the eye pressure to a level where there is no longer nerve damage occurring. One of the most effective treatment options is a laser procedure known as SLT (Selective Laser Trabeculoplasty). SLT is a painless outpatient procedure which helps to reduce eye pressure by improving the drainage of fluid within the eye. During the treatment a laser light is aimed at the region of the eye where intraocular fluid drains out. The laser is able to open up the drain and provide better outflow of fluid which in turn helps to reduce the intraocular pressure. This procedure is as effective as eye drops at lowering eye pressure and has no major side effects. SLT is not a laser to improve vision but is used to prevent the worsening of vision associated with uncontrolled glaucoma.
Michael R. Oswald, M.D.
Ophthalmologist, Glaucoma Specialist
Williamson Allemond Regional Eye Center
4 MAIN RISK FACTORS FOR GLAUCOMA:
Age
Family History
Race
High Eye Pressure
GET SCREENED TODAY!
CALL TO MAKE YOUR APPOINTMENT!
225.654.1061, Option 2