Saturday, October 03 2015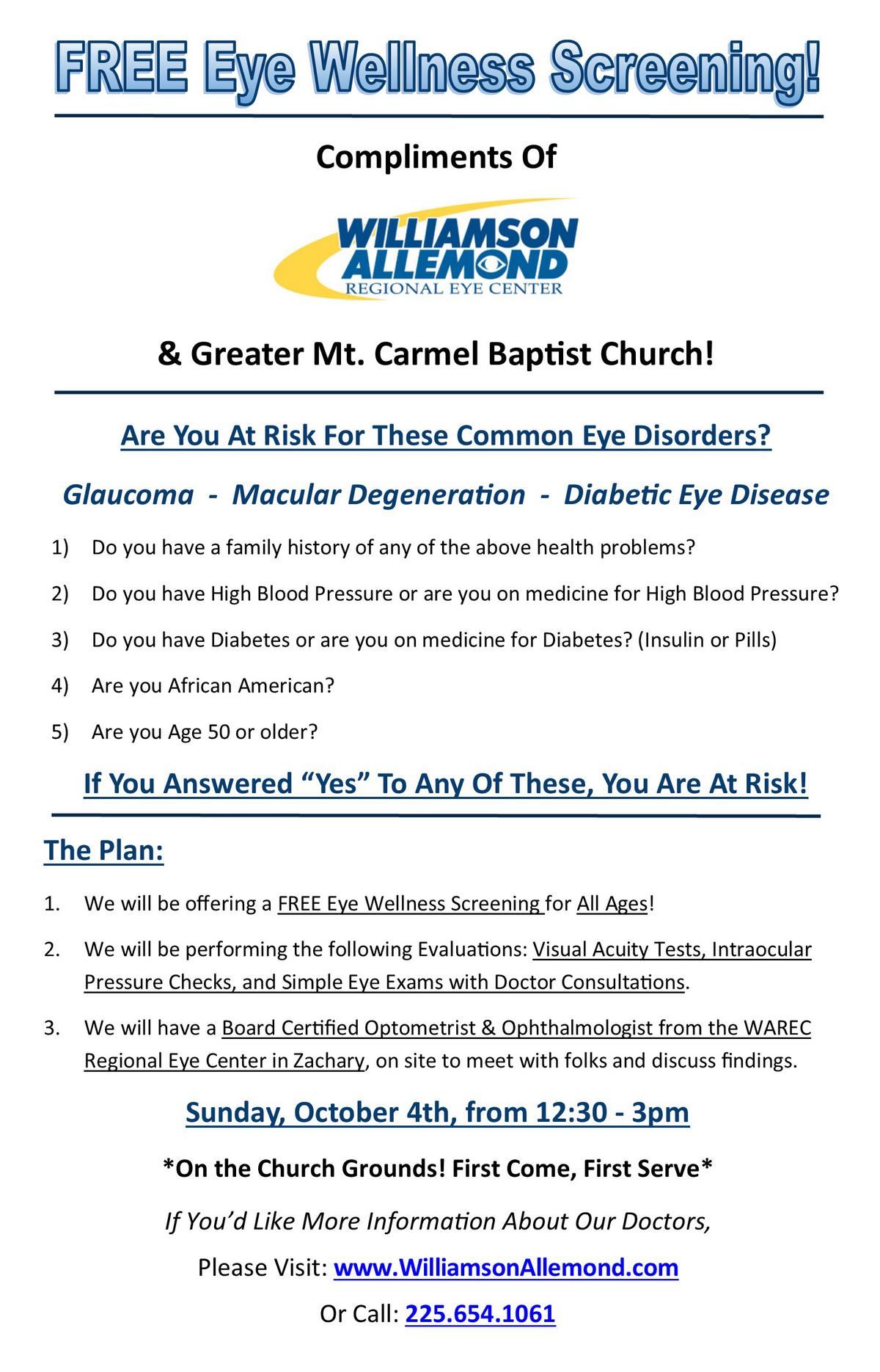 We are really excited to be offering our FALL 2015, EYE WELLNESS SCREENING this coming Sunday from 12:30p to 3:00p at the Greater Mt. Carmel Baptist Church in Scotlandville, Louisiana! It is completely FREE to all who come, and we welcome people of all ages whether you have risk factors or not.
Here is our plan for the afternoon:
1) Check In begins at 12:30pm, and it will be on a first come, first serve basis. There will be a simple process of registering each person for the screening, and it should only take a few minutes.
2) We will be performing a few diagnostic tests for the participants and recording the results on the registration forms.
3) After the testing is completed, each participant will discuss the findings of the tests with a Board Certified Optometrist or Ophthalmologist who will be on site during the screening.
We are expecting a good turnout, and we look forward to meeting and visiting with all of you who come.
Be Blessed & We Will See You Sunday at 12:30pm!
Sincerely,
The Doctors & Staff of the Williamson Allemond Regional Eye Center
*For More Information About Our Doctors, Please Visit: www.WilliamsonAllemond.com