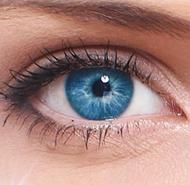 GLAUCOMA TREATMENT
By Michael R. Oswald, M.D., Glaucoma Specialist
Treatment of glaucoma can prevent or lessen the chances of vision damage. The treatments are aimed at lowering the eye pressure to a level where there is no longer nerve damage occurring. The first line treatments include eye drop medications and a type of laser procedure which can lower the eye pressure. The laser procedure, called SLT, is a painless outpatient procedure which helps to reduce eye pressure by improving the drainage of fluid within the eye. This procedure is as effective as eye drops at lowering eye pressure and has no major side effects. In cases in which the eye pressure remains too high despite drops or laser treatment, there are other surgical options which are available. These are procedures which also help improve fluid drainage from the eye, but it requires the patient to endure an actual surgical procedure in an Ambulatory Surgery Center (ASC) or hospital. At the Williamson Allemond Regional Eye Center, we have our own ASC which makes it much easier on the patients and their families when surgery is required or is the best option.
Be sure to get your eyes checked regularly to make sure you aren't at risk of developing glaucoma. The sooner it is diagnosed, the sooner treatment can begin; therefore lowering the risk of damage to the eye and optic nerve. If you have one of the risk factors below, you are at risk. If you have more than one, you are much more at risk. Be sure to have your annual eye exam! The health of your vision depends on it!
Michael R. Oswald, M.D.
Ophthalmologist, Glaucoma Specialist
Williamson Allemond Regional Eye Center
4 MAIN RISK FACTORS FOR GLAUCOMA:
Age
Family History
Race
High Eye Pressure
TO MAKE YOUR APPOINTMENT CALL OUR OFFICE!
225.654.1061 Option 2