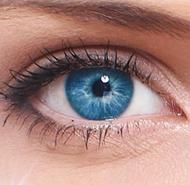 SUMMER SALE ON SUNGLASSES
ENDS JULY 31ST!
THE OPTICAL SHOP
By Lisa Smith, Optical Manager & Optician
The Optical Shop at the Williamson Allemond Regional Eye Center is proud to announce our partnership with Essilor Labs!
Essilor Labs is the company who developed the Varilux, Progressive Lens, and well as the Crizal, Anti-Reflective Lenses. We are very excited about this new affiliation, and because of this strategic move, it will allow us to offer a broader selection of products with cutting-edge technology for our patients and customers. Our clients will benefit from having access to these superior optical products, and the timing was perfect for us to get on board with Essilor just as well.
Essilor is in the middle of their POWER OF 3X Promotion allowing each of our patients to earn up to $90 in rebates just for buying products they would already have purchased! Patients can still get credit toward the rebates even if they use insurance to help pay for their order(s). The program is active all summer long and will continue through September 30, 2015.
*Read Below For More Information On The Essilor Products That Are Eligible For The Rebate!
If I had to pick a product that I would say helps me the most each and every day, it would be the Crizal, No Glare, hands down! It helps me with eye fatigue on my computer, and it improves my vision for night driving and dealing with those crazy new head lights you have to deal with these days! Most of all, I love the fact people can see my eyes and not the glare of my lens. These new Crizal Lenses resist smudges, repels water and dust, and protects my eyes from harmful UV rays too. I have to be honest, as with any set of glasses, you still have to clean them when they get dirty or wet, but all you need is a clean, soft cloth for this. We give these out to our customers with the purchase of new glasses anyways, so you will have one on hand for these occasions and predicaments. I really love my Crizal Lenses, and it is hard to remember what life was like before them. If you decide to have your lenses made with Crizal Lenses, You get $10 in rebate money back!
So for those of us who have reached that progressive lens age, Varilux Progressive Lenses will get you the next $10 in rebate money. Varilux Lenses have several choices to choose from depending of your lifestyle needs. One of our Opticians will help you with your selection and make it an easy and painless process for you. We prefer to use W.A.V.E. Technology Lenses. These lenses allow you to get sharper vision, reduce swim and distortion in the lens. They also improve contrast so fine details are more distinct.
Are you interested in prescription sunglasses? If you add the Transitions Signature VII to your lenses as well, your lenses will darken when you go outside! The newest Transition Lenses are up to 40% darker than most competitive brands and clears up better indoors than ever before. Adding this feature gets you another $10 back in rebate money.
In order to get the full $90 back in rebates from Essilor you would need to purchase a 2nd pair with Xperio UV Polarized Lenses, Varilux and Crizal. You can find the full requirements for the Essilor promotional rebates at www.powerof3x.com/rebates.
The Optical Shop at the Williamson Allemond Regional Eye Center is very excited to pass the promotional opportunities to our patients and customers! We look forward to meeting with you and discussing your eyeglass needs.
WE LOOK FORWARD TO SEEING YOU SOON!
Lisa Smith, Optician, Optical Manager
Williamson Allemond Regional Eye Center
Call Or Come By Our Optical Shop!
2421 Church Street, Zachary, LA 70791
225.570.2817