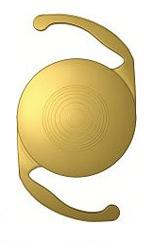 CATARACT LENS REPLACEMENT
By Michael R. Oswald, M.D.
During cataract surgery the eye's natural lens is replaced with an artificial lens implant. This new artificial lens provides better vision by eliminating the cloudiness produced by the cataract. Another benefit of the lens replacement is the ability to reduce one's dependence on glasses. There are now advanced technology lens implants available which are capable of eliminating nearsightedness, farsightedness and astigmatism. It is even possible to reduce the need for reading glasses with a type of lens implant called a multifocal. If you or a loved one has cataracts, call for your appointment today so you can discuss your options with one of our Ophthalmologists at the Williamson Allemond Regional Eye Center. We look forward to meeting you!
Michael R. Oswald, M.D.
Ophthalmologist
Williamson Allemond Regional Eye Center
Take Our Free Survey To See If You Are A Candidate For Advanced Technology Lens Implants!
We Have Videos & Educational Content To Help You Learn More
About Our Advanced Technology Lens Implants As Well!
CLICK HERE FOR MORE INFORMATION