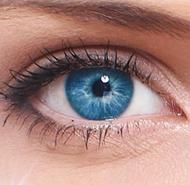 CATARACT SURGERY
by Michael R. Oswald, M.D.
Cataracts can develop to the point that one's vision is severely limited and is affecting quality of life. At this stage, the best option is to remove the cataract with surgery. Cataract surgery is a 15-20 minute outpatient surgical procedure in which the cloudy natural lens is removed through a tiny incision and replaced with an artificial lens implant. The procedure is not painful and recovery is quick. Most people undergoing this procedure are able to return to their regular activities within a few days. This procedure can be performed in our outpatient surgical center here in Zachary without the need for hospitalization.
Michael R. Oswald, M.D.
Ophthalmologist
Williamson Allemond Regional Eye Center
Click Here For An Informative Video About Cataract Surgery!