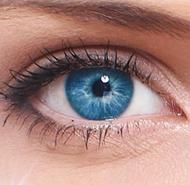 CATARACT SYMPTOMS
by Michael R. Oswald, M.D.
Cataracts are a common eye problem and one of the leading causes of decreased vision. A cataract is a clouding of the lens within the eye. This clouding occurs in most cases as a normal part of the aging process but can also be caused by certain medications or diseases such as diabetes. Cataracts generally worsen gradually over time and can eventually reach the point where vision is quite limited. Some of the most common symptoms of cataracts include blurry or cloudy vision, problems with glare and increased light sensitivity, and difficulty with seeing at night. Fortunately, cataracts can be treated with an outpatient surgical procedure once they become symptomatic.
Michael R. Oswald, M.D.
Ophthalmologist
Williamson Allemond Regional Eye Center
Are you or one of your loved ones having these symptoms?
CALL FOR YOUR APPOINTMENT TODAY!
225.654.1061